Pogba's Manchester United debut ended in a 2-0 victory over Southampton
Zlatan Ibrahimovic refused to share his Old Trafford spotlight with Paul Pogba, scoring in each half as Manchester United brushed aside Southampton 2-0 in the first of the Premier League's new Friday night attractions.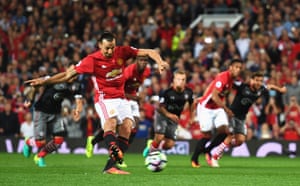 Pogba, the most expensive man in football with an £89million price tag around his neck, was handed his second United debut after missing the season opener through suspension but Ibrahimovic is not a man to be outdone easily.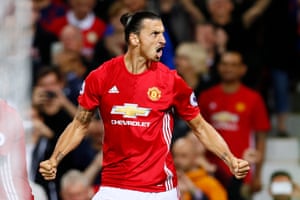 Pogba is United's future, and he turned in a midfield performance brimming with athleticism, energy and skill, but Ibrahimovic is the man of the moment, taking his tally to four goals in his first three matches with a precision header and a neat penalty.